Hi all,
this is my first grow and I'm having serious issues. Advice is very welcome.
DWC
in 2 single buckets.
Equipment:
Tent:
Secret Jardin Hydro Shoot 120 (120x120x200 cm)
Bucket:
Oxypot Single DWC (max 19L)
Seeds:
White Widow x Big Bud 100% (feminized)
(
NON
autoflowering)
Water: RO (30 ppm)
pH + EC Meter:
Bluelab combo meter
(Calibration confirmed)
Light:
Mars Hydro SP 250
(Height above plants seen in setup picture below)
Ventilation: PK 125 EC-TC (max 680 m3/h)
Light Schedule: 18/6
Nutrients: General Hydroponics Tripart
Supplement: General Hydroponics Calcium Magnesium (added beginning 3rd week)
Additional Equipment: Small fan blowing lightly towards plants
Week 1 and Week 2:
Water in Bucket: 13.5L (which is about 2 cm below bottom of netpot) (= 3.6 gal)
FloraMicro (Soft Water): 14mL (= 2.8tsp)
FloraGro: 14mL
FloraBloom: 14mL
Resulting ppm: 550ppm (1.1 EC)
pH: 5.5 to 6.5 (adjustments were made)
Temperature tent AND water: between 22 C to 25 C (71F - 77F)
Water changed after Week 1, 2nd week parameters same as above.
Issues:
Very slow growth
Plant not growing in height
Brown, rust like spots on leaves (not just tips)
Leaves curling
Leaves with spots dying
Week 3 (which ended today):
I thought maybe I gave too many nutrients, so I reduced those. Also thought they are lacking CalMag so
added CalMag
and tried to follow this: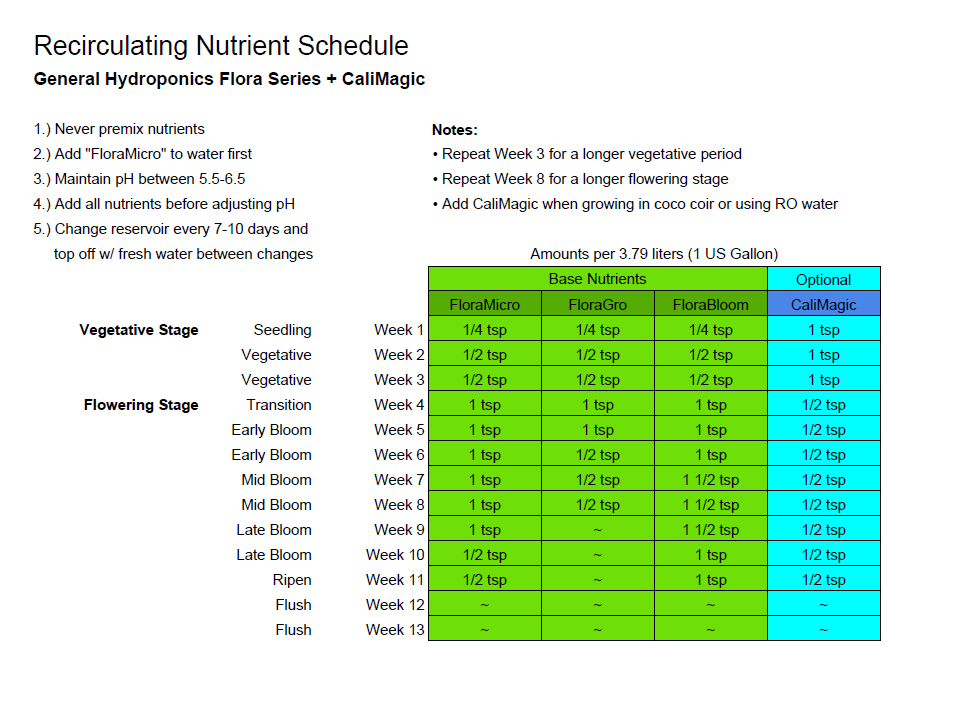 Water in Bucket: same as above
Calcium Magnesium Supplement: 10mL (=2tsp)
FloraMicro (Soft Water): 5mL (= 1tsp)
FloraGro: 5mL
FloraBloom: 5mL
Resulting ppm: 300ppm (0.6 EC)
pH: 5.5 to 6.5 (adjustments were made)
Temperature tent AND water: between 22 C to 25 C (71F - 77F)
Additionally: Yesterday (second last day of week 3) I saw a fungus gnat on a leaf, so added yellow sticky traps, and sprayed leaves with Neem Oil
Did not find anything on the yellow traps, roots looked clean visually.
Setup:
End of Week 3 Roots:
Close up - Problems:
Known Issue:
High water reservoir temperature
Troubleshooting performed:
Added 0.5L frozen bottles inside, however temperature barely dropped 2 degrees Celsius for a short while

Cannot afford Water Chiller
Purchased fridge, but haven't managed to make copper coils

Since growth is slow, I am not yet going into flowering light schedule!
Please Assist:
Please provide feedback. This is my first grow and I have no clue what's going on.
Do I even need CalMag supplement when using TriPart FloraMicro specifically for soft water ?
Are ppm's way too low now?
Were ppm's too high in first 2 weeks?
Is the lamp height acceptable ?
Could the water temperature alone be causing the leaf problems and slow growth ?
Suggestions ? Can this be saved?
Thanks!!